The Best Cricket Betting Apps in 2023
In this Betting Apps guide, we will look at some of the top mobile betting apps available. We will also cover general sports apps that include cricket coverage and dedicated cricket apps that provide impartial information, stats, and fixtures. To help you with betting on cricket, you will find a range of apps from big-name bookies and apps that can provide a wealth of tips and information to make your bets on cricket matches count.
Many cricket betting apps give new users excellent offers, which can include significant bonuses and free bets. Betting on cricket is effortless on mobile devices with these specially designed apps. You should download the cricket betting apps from Google Play Store (Android users) or App Store (iOS users). All of the gambling apps below support responsible gambling and the companies behind them are registered with the relevant UK gambling commissions.
General sports and dedicated cricket apps offer vast amounts of information that is very helpful for betting on cricket. Top names in sports media, as well as independent cricket apps, relay all of the latest news on the sport. You can also find vast amounts of historical data to help you when placing bets on cricket.

The Top 7 Cricket Betting Apps
Whether you are using an Android mobile device or are an iOS user on a tablet, all of our recommended cricket apps are available to download. In the first list below, we take a look at the best apps for betting on cricket:
Please note – The information provided below is based on personal experience and our personal opinions of the products and services. please check the bookmaker's website for the most up-to-date information on offers and services.
1
bet365 App
Like many cricket betting apps, bet365 offers the opportunity to place bets on a variety of matches. Touted as the world's favourite online sports betting company, we've found bet365 includes some matches in its extensive range of live-streamed events.
bet365 offers pre-match and in-play betting on cricket on your mobile. To place a bet, navigate to the cricket section, choose the match and options you want to bet on and then add your stake.
Whatever sport you're betting on, we enjoy using it for its speed and many other exciting features. You can tailor alerts to stay in the know about cricket matches live, even if you are not watching them.
You can quickly access information about matches and place bets from the sports menu. Through the app, you can usually cash out your winnings fully or partially, as well as set up the auto cash out function.
ad#
2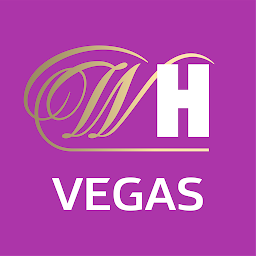 William Hill Betting App
The next best cricket betting app is William Hill that has offers for new signups. New players may be eligible for a welcome offer, and though it changes often, it's always worth claiming.
With the William Hill app, you can live stream matches and place bets on cricket. There are various features to enhance your cricket betting experience on mobile. Standout features include Bet Boost for better odds on bets and early Cash Out during matches.
At the time of writing, you can also create #YourOdds by tweeting them to William Hill via the app. Whether it's a player's score, the time of a win, or a particular event, you decide. William Hill offers several ways to contact customer service if you're ever in need of assistance. You can contact them by several methods such as phone, email and social media.
3
Paddy Power App
Keep an eye out for Power Prices on this cricket betting app for boosted odds. The Paddy Power app is another brilliant choice for cricket betting. We like Paddy's Rewards Club that gives you frequent bonuses.
From the Cricket World Cup to County Championships and One Day Internationals, you will find odds for a whole range of bets. If you have a different bet in mind, try #WhatOddsPaddy on Twitter for personalised odds.
In-play betting allows you to place bets during the match. There are always plenty of markets available to bet on, such as the number of sixes scored, the top run-scorer, and the highest opening partnership. Live stats and visualisations keep you up to date, or you can live stream some matches. The app allows for quick and secure sign in by using a 4-digit PIN or fingerprint if supported by your device.
4
Coral App
Coral offers betting on cricket while live streaming matches. If you do not have a Coral account, you could claim the latest signup bonus offer.
With the Coral app, you can bet pre-event and in-play on a variety of cricket markets. Live stream matches on your phone or tablet wherever you are. Use the thumbnail view to browse through the odds on the app while keeping an eye on the cricket match.
You can fully or partially cash out on most bets before the end of the event to ensure a payout. Coral offers a comprehensive cricket guide to help you decide on your bets. At the time of writing, you can claim Coral Bet & Get Club offers weekly bonuses when specific conditions are met.
5
Ladbrokes App
Whether you are a new or existing Ladbrokes member, you can get the Odds Boost feature on selected markets to increase your odds and returns. New customers can usually get a great signup bonus offer.
As with many cricket betting apps, you can create your bets with the Ladbrokes app. Use #GetAPrice to get the odds on any stake on teams, players and scores. While betting on cricket, watch out for Super Price Boosts for even better odds. Check the promotions section of the app for the best ACCA odds, cash out details, and much more.
The in-play and live streaming section displays games that you can watch and bet on instantly. The navigation bar at the bottom of the screen features hundreds of sports betting games.
6
Betfred App
For one of the best welcome offers available on cricket betting apps, join Betfred. Betting on cricket before the match or during it is simple on the app. Browse a range of markets and events, such as top wicket-taker and outright winner for the Ashes or the Vitality T20 Blast.
Navigate to the cricket section to see all of the available markets for in-play and upcoming events. If you don't see the bet you want to place, try to request the odds for your very own bet through the #PickYourPunt Builder. Whatever you want to bet on, Betfred will give you the odds at high speed.
The Watch Live feature streams cricket events so you can follow the action and see how your bets are doing.
7
Bwin App
With the Bwin cricket betting app, you can edit your bets after you've placed them – useful if you have a last-minute change of mind. With the Build-a-Bet feature, you can select several different bets for the cricket match. Choose a combination of the number of runs, highest scoring player, overall winner, etc., and you will receive the total odds instantly.
Watch the events live and make betting on cricket even more exciting. You can place bets either before the match starts or during play. The Bwin betting site and app allow you to track the progress of your bets in real-time.
How to Start Placing Cricket Bets?
If you are new to mobile gambling and cricket betting sites, you must know some things in advance. To place cricket bets, you need to understand the game, follow the latest updates and learn when it is high time to bet and when to withhold. And if you are always on the move and do not know trustworthy cricket betting sites, it is safe to use our recommendations above.
The majority of mobile betting apps reward newcomers with a generous welcome bonus, including free bets. Like free spins in casinos, free bets can be a good start to trying various betting markets and seeing how the system works. Once you get acquainted with cricket betting apps on mobile and choose the one you like the most, you can now learn the simple and free cricket betting tips that will help you enjoy the betting experience:
Select a trusted betting app
Set a budget
Understand the odds
Try live betting
Since you are gambling real money, it is important to find a sports betting app that is secure and reliable. Sharing your personal information and card details can be dangerous with grave consequences. That is why always need to remember to check the official cricket betting site for licensing and customer assistance. Don't forget to read comments and feedback from previous gamblers about the betting company you wish to choose. We have prepared for you the recommended list of cricket betting apps that are up-to-date, safe, and have good customer support.
Once you download a mobile app from some of the best cricket betting markets listed above, don't forget to claim the welcome bonus if applicable. Depending on the mobile betting apps, you may get free bets, bet credits, and other benefits.
Next, you should set a budget, so you don't cross the limit. This is always step number one in every gambling game, no matter how high the odds are. To avoid big losses, it is recommended to decide what sum of money you are willing to spend on cricket betting; in some betting app settings, there is an option for that.
After that, you need to learn and understand the game odds that can tell you the likelihood of your team winning and how much money you can win. There is a simple calculation for that:
(Odds * Stake) – Stake = Your Profit
Here is an example if, on your betting app, you place £50 on a team with the odds of 1.70.
(1.70 * 50) – 50 = 35
Your profit will be £35 if your team wins the match; thus, always try to analyse and choose the team with the best odds. If you lose the bet, you receive nothing. Before you allocate some money to a team in your cricket betting app, make sure to research this team and its players to see how they have been performing over the years.
The last tip is to try live betting because you don't have to place bets before the game starts but during the match. Watching the live event in your betting app or on another platform lets you see how the odds deviate and change throughout the match.
Cricket Bet Types
Cricket betting apps allow users to place numerous bets before or during matches. Below is the list of the best bets to try out for both beginners and advanced players:
Outcome Betting
Outcome betting is the most standard and common cricket betting option for many. The goal is to place your bet on the home, or away team that you think will win the individual match (e.g. One-Day International) or one match within the tournament. Also, you can bet on the match that you believe will end in a draw.
Tied Match
Similar to Outcome Betting, this wager is simple and popular among fans. In some betting apps, you can bet on whether you think the match will end in a draw. So, it is a 'Yes' or 'No' bet. To successfully win this wager, you should consider the weather conditions and other things that can affect the outcome of a match.
In a Tied Match, you can bet Double Chance, meaning twice on a draw, or against the draw. You could also bet on both outcomes.
Series Winner
Cricket games can last up to hours and days, and two teams can compete with each other in a number of games before the final results are ready. With Series Winner, you bet on the team that will perform better and win more games.
Outright Winner
This wager is applied to tournaments where you bet on the team that will be an absolute winner. This means the team has to win the whole tournament and not separate games. Since it is very hard to choose one team, it is best to bet on two or three.
Win Toss
Win Toss is the bet you make before the match, and it has nothing to do with teams' performance, skills, and endurance. It depends on the coin toss results. Simply, you choose which team will win the coin flip.
Top Bowler
In cricket betting apps, you can bet on a team or a particular player. This wager determines which bowler will have the highest number of wickets. If you choose correctly, the reward can be generous.
Top Batsman
Similar to the top bowler, you will need to choose the best cricket batsman in a game. It is no easy task; thus, the odds are high. You can select a player from either team for a single match, series, or tournament.
Top Team Batsman
Instead of choosing a particular player, which is risky and very hard, you can bet on the whole team that will have the top batsman.
Apps for Cricket Updates, Stats, and Fixtures
Cricket apps are a great way of finding information about teams, players, and past performances. They help cricket betting experts to make fast and accurate predictions about the winning team during live betting. Keep up-to-date on all the latest stats and news to put you ahead of the game regarding betting on cricket. Some of our favourite cricket apps at Betting Apps include:

Useful Mobile Features for Betting on Cricket
Live streaming is a crucial part of modern betting on cricket and other sports, allowing you to watch the action on your phone in real time. All of the cricket betting apps detailed above are available for download for both Android and iOS devices.
Cricket betting apps from major brands allow you to place bets on many other sports, including football and horse racing. Several of the apps also have casino games. All of the famous brands that you are familiar with, from their shops on the high street, as well as online-only names, have mobile apps. With these sports betting apps from all the big names, you will feel assured that you are in a safe and secure environment and that your payouts are guaranteed.
Cricket Formats
Cricket is a very popular game that has the interest of thousands of fans. When it comes to cricket betting, there are plenty of wagers. And, in total, there are three formats of cricket you can enjoy:
Test matches
One-Day Internationals
Twenty20 Internationals
Test cricket is the most common and traditional format for five days. Test cricket puts players' abilities, endurance, and skills to the test as it has the most extended games. There are three sessions of two hours, one forty-minute lunch break, and one short twenty-minute tea break. This format is very complex, and team captains can introduce various tactics to win the match. The tactics can vary depending on the weather conditions too.
The very first game was played in 1877 by England against Australia. Nowadays, 12 countries hold Test status, including Australia, England, India, South Africa, and others.
One-Day Internationals, or ODI, is another format that became popular in the 1980s. Unlike Test cricket, ODI games have a limited number of overs (50), lasting up to eight hours. The match happens once in four years with two international teams playing against each other. England played its very first game against Australia in 1971. All members of Test cricket have permanent ODI status, along with six other countries (Nepal, United States, and others) that hold temporary ODI status.
Twenty20 International (T20I) is the newest and shortest format of cricket. Two teams are competing with each other in a match that is limited to only twenty overs. The game lasts up to three hours, but it is no less intensive than Test matches. The first game was in February 2015, and two years later, there was the first tournament. There are two famous players in the history of T20I, and they are Aaron Finch, who scored 172 points, and the top team bowler Deepak Chahar.
Best Cricket Events 2023
Here is the list of upcoming cricket events in 2023 for you to follow:
ICC Men's T20
The ICC Men's T20 takes place in England from Thursday, June 1st – Monday, Jun 5th 2023.
IPL Cricket
Indian Premier League (IPL) will be held in March – June 2023 in India.
International Tours
There will be a number of international cricket tours in 2023:
New Zealand Tour of India (Jan – Feb 2023)
England Tour of South Africa (Jan – Feb 2023)
West Indies tour of Zimbabwe (February 2023)
Australia Tour of India (Feb – Mar 2023)
England Tour of New Zealand (February 2023)
Netherlands Tour of South Africa (Feb – Apr 2023)
West Indies tour of South Africa (Feb – Mar 2023)
England Tour of Bangladesh (March 2023)
Sri Lanka Tour of New Zealand (Mar – Apr 2023)
Ireland tour of Bangladesh (Mar – Apr 2023)
New Zealand Tour of Pakistan (Apr – May 2023)
Ireland Tour of England Test (June 2023)
New Zealand Tour of England (Aug – Sep 2023)
Ireland Tour of England (September 2023)
The Ashes
The Ashes is a series game that has a format of Test cricket. It is played once in two years, and the latest one will be held in England in June – July 2023.
Follow the latest news and coverage on all of these matches and more on our recommended apps. Download our cricket betting apps for the latest odds on various domestic and international matches.