The Best Horse Racing Betting Apps
Below we have collected the best horse racing betting apps to download on Android or iPhone. We've separated the list into two sections. The first contains the best apps for betting on horse racing, and the second, the most informative/useful apps for stats, news, live streaming, and more.
Skip to the section you are looking for:
Horse Racing Betting Apps
Horse Racing News & Stats
Horse racing is easily the most popular sport among UK punters. Millions of bets are placed on major horse racing events every year. All year round, punters are flocking to the racing tracks to bet on anything available. However, when the big festivals like Cheltenham, The Grand National, and Newmarket roll into town, the bookies get too busy to handle all the bets.


ad#
11 Apps for Betting on Horse Racing
Today, we want to make sure that you are not missing out on anything. So, we present a list of the 12 best horse racing apps that every horse racing fan should have on their phone. Without further ado, our recommendations to you as a horse punter, the best racing apps to download on Android and iPhone today.
Over 18's only. New Customers only. T&C's apply to all offers. Always gamble responsibly, for help or more information visit BeGambleAware.org.
Please note: The information provided in our reviews below is based on personal experience and our personal opinions of each bookmakers products and services.
1
Paddy Power App
If there is one bookmaker that takes betting on horses seriously, it is Paddy Power. The Irish bookie has been around for the longest time and provides betting in live venues around the UK as well as online. The bookie has a strong focus on horse racing festivals.
At Paddy Power, you can be sure that no horse racing event will go by without a chance to bet on it. You can also always count on some of the best possible odds. On top of that, Paddy Power awards new punters with an opening bet offer. After this, there are more extra bets and special promotions on a regular basis for existing customers.
2
bet365 App
The world's leader in sports betting is not exactly 100% focused on horse racing. However, they still offer one hell of a racing app. Bet365 prides itself as the bookmaker with the best odds of all the UK sites. It is no different when it comes to horse racing. In addition to providing the best odds, Bet365 also offer their fantastic Bet Builder promotion. The promo allows you to mix practically any bets you want.
New customers at Bet365 can usually claim a welcome bonus and plenty of extra bets on major sporting events. When the big horse racing festivals come around, make sure to have this mobile app installed. That way, you can make the best of the time-limited promotions that the site offers.
ad#
3
Ladbrokes App
Ladbrokes is yet another live bookmaker that moved into cyberspace at one point. They wanted to make it even easier for punters to gamble on all sorts of things. When it comes to horse racing, Ladbrokes make it possible to bet on a long list of races in the UK, USA, and many other countries. They also offer live streams of numerous popular events.
If you are new to betting on horse racing, you're in for a nice surprise, with a great design and easy-to-use options making betting at Ladbrokes even more attractive.
4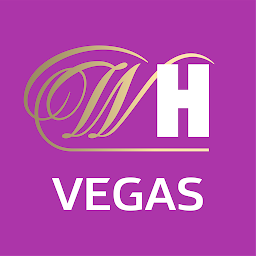 William Hill App
Widely known as one of the top online betting sites for all sports, William Hill is a betting app you should try for horse racing. William Hill comes with a slick design, plenty of valuable promotions to pick from, and a long list of horse racing events on offer. Along with many other great attributes, this puts William Hill high on the list for betting on horse races.
All punters new to William Hill can jump right into the action, placing bets from iPhones and Android devices alike. All you need to do is download the app from your respective store, and you will be ready to place your first horse racing bet.
5
bwin App
There are few bookmakers out there with a name as big as bwin. With massive sponsorship deals with the likes of Real Madrid and AC Milan and generally immense brand power, bwin is another racing app you should install on your phone if you enjoy horse race betting.
The app can be downloaded for Android and iPhone. It will give you access to a long list of sports bets at top odds. There are also loads of interesting promotions. This includes their Free Bet Mania, with which extra bets never stop coming your way.
6
Betfred App
Another UK-friendly horse race betting app, Betfred is readily available for both iPhone and Android users. The racing app offers many special bets and enhanced access, which every punter can surely make full use of these, especially when the big horse racing events are happening.
Betfred has been around for many years and has always stood as one of the best sports betting sites out there. With their finely tuned mobile app, Betfred is a bookie you should check out on mobile.
Horse Racing News & Stats Apps
Get the most up to date news, stats, along with live streaming and more, from the following list of horse racing apps:

If you intend to bet on horses, it is very important to stay in the loop. You need to know what's happening at all the major tracks. For that purpose, our list of horse racing apps has all the apps that you could need to stay fully informed.
Biggest horse racing events
Cheltenham Festival is perhaps the most popular horse racing event in the UK. Punters, as well as regular spectators, have the opportunity to see a range of British and Irish-trained horses and bet their predictions on multiple online horse betting sites and betting apps. The Cheltenham Gold Cup, probably the most anticipated and famous race of the whole event, takes place on the last day of the festival.
The Grand National
The Grand National is a British horse race, organized annually over the Aintree course in Liverpool, either in late March or early April. It is possibly the most valuable jump race on the European continent, with a prize fund of over 1 million pounds in 2017.
Newmarket
Newmarket Racecourse is a horse racing venue located in Newmarket in Suffolk, England. It has two separate courses – the Rowley Mile Course and the July Course. The former is used during spring and autumn, with the most famous races being the 1000 Guineas and 2000 Guineas. The latter, as the name might suggest, is used during summer, with the most important event being the Darley July Cup.
Ascot
Royal Ascot is an annual race taking place at the Ascot Racecourse in Berkshire, England. It is actually Britain's most valuable horse racing event, which attracts not only plenty of spectators but also the world's best racehorses that compete for millions of pounds. It is opened each day by the Queen herself.
Goodwood
Goodwood is another renowned British racecourse located close to Chichester in West Sussex, England. It is home to the Qatar Goodwood Festival, also known as 'Glorious Goodwood,' which has been an ongoing summer event since the 19th century. It takes place in late July or early August and features 38 races.
Horse Racing Betting Apps FAQ
Is downloading and using horse racing betting apps legal?
Honestly, there isn't a straightforward answer, as everything depends on where you are located and the regulations in your country. However, generally speaking, if online gambling in your country is legal, then using and downloading horse racing betting apps most likely is as well.
What kind of horse racing bets are available?
There are plenty of bet types available; however, they can generally be divided into straight wagers and exotic wagers. Here are the most common betting options:
win – you win if your horse wins first place, you bet on a single horse.
place – you win if your selected horse places first or second
show – you win if your horse places either first, second or third
across the board – this is a combination of all three bet types from above. In short, it means that if you bet on a horse in this way, and it wins first place, you collect on all three bets. If it places second, you collect place and show, and if it places third, you collect only show.
win/place or place/show – simply a combination of two bets.
exacta/trifecta/superfecta – in these types of bets, you pick the horses you think will finish first and second, first, second and third, and first, second, third and fourth.
daily double/pick 3/pick 4/pick 6/pick all – in these bets, you simply choose the winners of consecutive races.
straight – a wager with only one combination
box – when you box a bet, you cover all the possible combinations
key – when you key a horse, then you decide on one that you think will be the winner, and then you choose multiple horses that you think will come behind it.
quinella – in this type of horse racing bet, you decide upon which horse will finish first and which second; however, the order does not matter.
What kinds of deposit methods are available in horse racing betting apps?
The deposit methods available to you will most likely differ depending on your location, as well as the app you are using to bet on horse racing online. However, some common options include:
credit or debit cards
eWallets (e.g. PayPal)
paysafecards
Bitcoin
Most betting sites don't have a fee that you have to pay when you're depositing money. However, sometimes, your card provider might add one for a credit card deposit. Also, in most cases, there's a minimum amount that you need to deposit – how much it is depends on the deposit method you want to use and the betting app.
Do horse betting apps offer live streaming?
Truth be told, everything depends on the app you are using for horse racing betting; however, live streaming is available in general.